We have 2824 TRLE, and 429 TR 1-2-3-4-5 levels online so far.
To play these levels, you will have to install the Level Editor software (Trle) you can find on CD 2 of Tomb Raider 5.
Unzip the zip files, it should contain whatever.tr4 file, copy it in the Data directory, also copy the script.dat and english.dat files/directories into the main file/directory and you may start the game.
In case of having a whatever.TOM file and stuff, copy it into the graphics/wads directory and start tom2pc.exe. Having done that, get the whatever.TOM file, you can convert it with the "Build all" button into a tr4 file. If finished, launch the game. You will of course have to copy script.dat and english.dat file into the main directory, too. In case of audio files, copy them into their respective folder.

Important: save original script.dat and english.dat files before overwriting them, because there are a couple of levels lacking them, they all need original .dat files.
Since TRLE is a free program, You can download the whole editor from here. You just have to extract the trle.zip to a directory. Its path doesn't matter, it will work from everywhere. Then start the Setup tomb4.lnk file and set the resolution, and then You can start the series of custom adventures. The ZIP also contains a file called xp_patch.zip, that is needed if You use WindowsXP. Simply extract and overwrite the old file with this new file. And finally, the ZIP also contains the updated WADs (Revised WADs, New WADs, and Angkor WADs), so You don't have to download these files either. After You've downloaded this huge file, You should archive it, since You may need the original files again in the future, in the case when You've overwritten some important files, when trying some custom levels.
Trle Windows XP, and Windows Vista: Download: By Tomb Raider Chronicles. TRLE for Macintosh: 178 MB
In many levels, ladders just refuse to operate. Hence I realised that Revised wads must be downloaded and directory graphics/wads must be written over with the files in it. It is sort of a Patch containing all the moves
needed in the gameplay. Having all these done, game should be working. I also uploaded the Complete New Wads file.
If you have WinXP, then feel free to download this file for fast level-loadings.
If you run out of anything during the game, here is a trainer courtesy of Sam Burke. The know-how: unzip trle_trainer zip, copy into the TRLE directory and start trainer.exe. Also start the game and by pressing F7, F8, F9, F10 and F11, you will get full supply of stuff.
If You've found broken links, please report them to: OBig
If any of the links don't work that's only my fault for now. Please report it to me in that case. Thanks. :)
And here is the forum of that site from where you can seek assistance: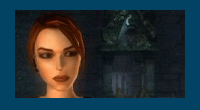 New levels: Update 11. 10. 2017.
New TR1 level:
Federico Lopo (Feder) .................................................................................................................eMail
Ruins of the Lost City
New TRLE levels:
New TR2 level:
thewolf ..................,,,,,,,,,,,,,,,,......................................................................................................eMail
Return to 40 Fathoms
Tomb Raider Magyarország hivatalos Tomb Raider oldala Fórum - ‎Végigjátszások - ‎Letöltések főlap - ‎Tomb Raider magyarítások TombRaiderS.hu