We have 2907 TRLE, and 439 TR 1-2-3-4-5 levels online so far.
To these levels you will have to install the Level Editor software (Trle) you can find on cd 2. of Tomb Raider 5.
Unzip zip files, should it contain valami.tr4 file, copy it under the Data directory, also copy script.dat and english.dat files/directories into the main file/directory and you may start the game.
In case of whatever.TOM and stuff, copy the into the graphics wads directory and start tom2pc.exe, having finished that, get whatever.TOM file and you can convert it with a "Build all" click into a tr4 file. If finished, launch the game. You will of course have to copy script.dat and english.dat file into the main directory too. In case of audio files, copy them into their respective spaces.

Important: save original script.dat and english.dat files before because there are couple of levels lacking this, they all need original .dat files.
Since TRLE is a free program, You can download the whole game from here. You just have to extract the trle.zip to a directory. Its path doesn't matter, it will work from everywhere. Then start the Setup tomb4.lnk file and set the resolution, and then You can start the series of the custom adventures. The ZIP also contains a file, called xp_patch.zip, what is needful if You use WindowsXP..simply extract and overwrite the old file by this new file. And finally, the ZIP also contains the updated WADs (Rewised WADs, New WADs, and Angkor WADs), so You don't have to download these files either. After You've downloaded this huge file, You should archive it, since You may need the original files again in the future, in the case when You've overwritten some important files, during trying some custom levels.
Trle Windows XP, and Windows Vista: Download: By Tomb Raider Chronicles. TRLE for Macintosh: 178 MB
In many levels, ladders just refuse to cooperate. Hence I realised that Rewised wads must be downloaded and directory graphics -- -wads must be written over by the files in it. It is sort of a Patch containing all the moves
needed in the gameplay. Having all these done, game should be working. I also uploaded the Complete New Wads file.
You have WinXP, then feel free to download this file for fast level-loadings.
If you run out of anything during the game, here is a trainer of courtesy of Sam Burke. The know-how: unzip trle_trainer zip, copy into Trle directory and start trainer.exe. Also start the game and by pressing F7, F8, F9, F10 and F11, you will get full supply of stuffs.
If You've found broken links, please report them to: OBig
If any of the links doesn't work that's only my fault for now. Please report it to me in that case. Thanks. :)
And here is the forum of that site from where you can seek assistance: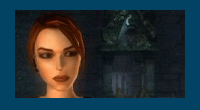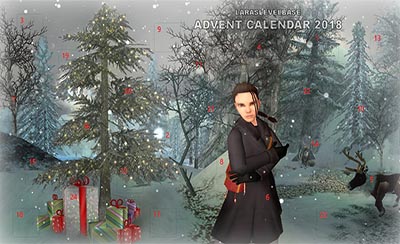 New levels: Update 12.09. 2018.
New TR2 level:
Jordi Guardiola (Danath) ......................................................................................................................eMail
The Ancient Jade Mask (Demo)
New TRLE levels:
Pat Chancey (Mugs)
LB Advent Calendar 2018 - A Summer Adventure
Erika (Talos)........................................Homepage.....................................................................................eMail ..
LB Advent Calendar 2018 - The Prophet's Trail
Hungarian Walkthrough
Valerie Asnabrygg (LionGirl_90) ....................................................................... .................................eMail
The Mystic Temple
PedroTheGamer .........................................................................................................................................eMail
Saerch for the Holy Grail - Caves of Greece
Yuri Garcia (Perceiver) .............................................................................................................................eMail ...................
Remnants of Darkness
PedroTheGamer ..........................................................................................................................................eMail .
Search for the Lost Gold Hand (Part 1)
Mohrruebe..................................................................................................
Incan Ruined City
Osvaldo... ......................................................................................................................................................eMail
The Lost Castle
A Room
Valerie Asnabrygg (LionGirl_90) ........................................................................................................eMail ......................................
Baboon Temple
Osvaldo... ....................................................................................................................................................eMail .
Playable Tutoria lLevel Revised
Colin Benson .............................................................................................................................................eMail.
Lara's Computer
Ryan Sexton (Opaque79) ........................................................................................................................eMail
Jurassic Jungle
Franky
Return to Atlantis
PedroTheGamer .......................................................................................................................................eMail
Search for the Lost Gold Hand (Demo)
Gabriel Gomes (Gabriel Croft/Brazilian Croft) ................................................................................eMail
The Forbidden Tomb
AgentXP.
ORC18 - Gateway to Atlantis
Bas Sedee (Baslakor) ............................................................................................................................eMail
ORC18 - Lara in a Dream
Bradley Smy (Tombraider95) ..............................................................................................................eMail .
ORC18 - Tibetan Monastery
Daniel Ponces (SrDanielPonces) ........................................................................................................eMail
ORC18 - Maria Dorias Lost Treasure
Dreamfall .................................................................................................................................................eMail
ORC18 - The Witch's Blow
LoreRaider .......................................Homepage.....................................................................................eMail
ORC18 - The Ancient Hourglass
PedroTheGamer ....................................................................................................................................eMail
ORC18 - The Lost Temple
Sylvain Santax (BigFoot)......................................................................................................................eMail
ORC18 - Heir of Sharabhang
Titia Drenth (Titak) .........................Homepage................................................................................eMail
ORC18 - Xumongkh
Osvaldo... ..............................................................................................................................................eMail
The Unknown Artifact of the Unknown Temple
Luis Cupido(LOTRKingluis)...........................................................................................................eMail
Chronicles Memories - The Cursed Templar
JesseG.................................................................................................................................................eMail ..
The Wolf Pack - Part 2
Osvaldo... .............................................................................................................................................eMai
Area -1
Nika .....................................................................................................................................................eMail .
The First Classic Basic
Osvaldo... ............................................................... ............................................................................eMail
The Golden Skull
yan Sexton (Opaque79) ......................................................................................................................eMail
Temple Sewer
StudBuddha.........................................................................................................................................eMail
Tomb Raider - Book of Life (Demo) - The Temple of Duality
Adriel Silva (Adriel Raider) .............................................................................................................eMail
Oasis Of The Primordials
Franky
Lost World
Mike Mayfield (rufierto)..................................................................................................................eMail
Return to the Pacific - Dutchys Rescue
Milan Pencic (Lima) .........................................................................................................................eMail
Dark City - Part 2 (Demo)
Bradley Smy (Tombraider95) ..........................................................................................................eMail
Tomb Raider II Revised - Part 1

Update
New TR3 level:
Tomb Raider Magyarország hivatalos Tomb Raider oldala Fórum - ‎Végigjátszások - ‎Letöltések főlap - ‎Tomb Raider magyarítások TombRaiderS.hu